Recreational Table work
n°1 table with a central basin; n°2 lateral tables with basins and sand-boxes; n°3 basins-cover.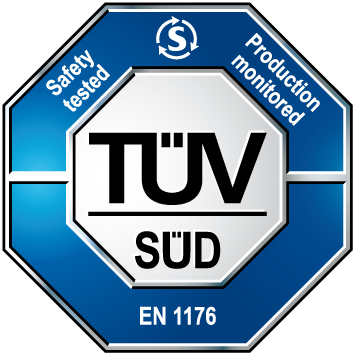 Description
Map
Technical features
Request Info
Playground activities table Work. Certified by the German TÜV - SÜD Product Service Institute according to the European Standard in force EN 1176.
Structure made of glued laminated pine timber posts pressure treated with non-toxic salts. The structure consists of eight posts section 7 x 7 cm and outer sides section 11,5 x 2,5 cm. Inside is equipped with three trays made of high-density multiple coloured layers of resin and two compartments for storing sand. It is supply with three lids made of coloured High Pressure Laminate decorative panels (HPL). Assembly system with 8.8 galvanized steel bolts and self- locking nuts. Coloured nylon cap nuts as required by law.